Brooklyn Decker supported her hubby Andy Roddick at the 2011 Espys with a red hot (literally) Jay Ahr dress with Louboutin pumps. Her hair was perfectly wavy and her jewelry was to die for. Perfect dress for the summer!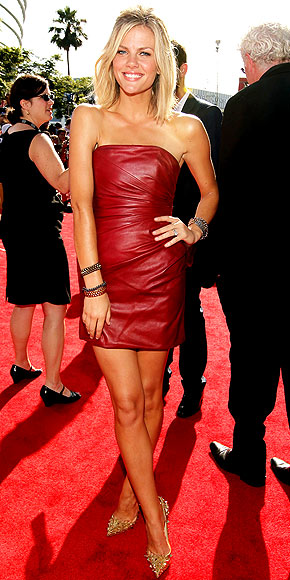 My celebrity fave look of the week goes to Transformers 3 hottie, Rosie Huntington. She's wearing a belted white jumpsuit by Michael Kors. Truly hot. Hope her acting is just as good! :)
Cheerio! I'm Carolyn, and I'm into all things fashion. My view is, your first impression in this world, is based partly on how you dress. So if you want to make it, you have to make sure you look good, and that's what I'm all about. I love it all, shoes, accessories and most importantly, CLOTHES. Enjoy, my first blog!